Publish your World! Authors: have you been keeping your eyes on the Amazon Kindle Worlds® program and wishing you could license your world across multiple sales channels? We've done the legwork for you! Legal contracts, rights negotiation and administration of your world can be handled by KSA Publishing! Build on your success with other authors in a network of cross-promotion that benefits everyone involved, the readers, the authors, and you! Give your readers more of what they're hungry for (your World!) and help other authors succeed in the process. Writing can be a lonely business, but it doesn't have to be. Become a World licensor and become part something bigger.
Join USA Today Bestseller Vanessa Vale and share your World…with the world!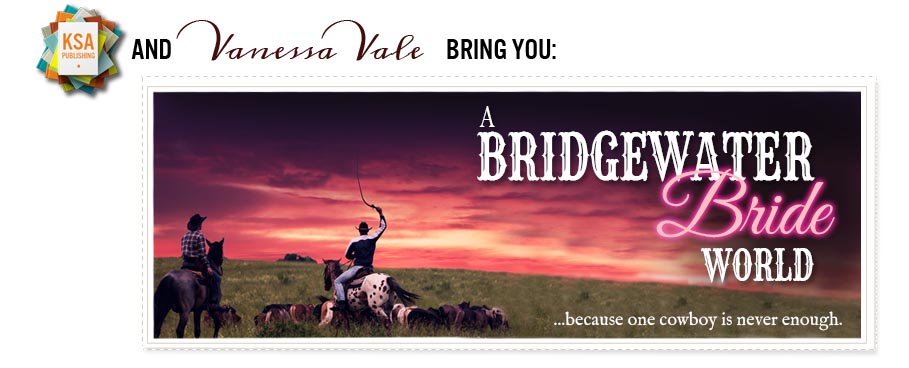 Write in a World! A KSA Publishing licensed World is a publication platform where you choose your World, read the novels and the Content & Submissions Guidelines for that World, write a wonderful story within that World, submit your story to us, and, once your story is accepted, sign a publishing agreement with KSA Publishing (contracted licensor for all KSA author worlds). Once published, every KSA World story will be professionally edited, formatted and given high quality cover art for distribution and sale on digital retailers such as Amazon, Apple iBooks, Barnes & Noble, Kobo, Google, AllRomanceEbooks, and more. Interested? Submit your story today!
Authors – Interested in licensing your world through KSA Publishing? Contact us today for more information! Email assistant@ksapublishers.com
We are currently accepting submissions in Vanessa Vale's Bridgewater Bride World. Click here.
Other Worlds coming soon!